Marketing
The aim of the CJ marketing campaigns is to drive profitable sales for it's franchisees. Franchisees actively participate in the running of the franchisee advertising fund and receive help to conduct local marketing activities. Over the past two years, CJ significantly boosted its marketing campaigns and has been at the forefront of advertising toward a healthier demographic. CJ constantly works on creating new products, optimizing processes, and developing new decors. Company's Business Plans imparts marketing strategies that are in line with the franchise agreement.
All CJ franchisees have the advantage of a well-proven system that has been working for over 2 years. Due to the popularity of the products, the CJ system is a welcoming opportunity for a successful future.
All following research reports will be done by Future Flavors Team:
Competitive Analysis
Location Analysis
Price Analysis & Product Comparison
Value Chain Analysis
Potential List of Clients
Data Analysis
Procurement & Billing Report
Why Us
Maximizing profitability with strategic execution

MBO
An option to have one of its kind Multi Brand Outlet, emphasis on increased sales.

Quality Raw Materials
Get quality raw materials from the best vendors from our F&B portal Foodbizz.

Flexible Operations (FOFO)
We put your needs first. We thus support FOFO and FOCO modules apart from COCO.

Custom Billing Software
A Proprietary billing software helps you keep tabs on each and every transaction.

Multiple Modules
We offer multiple modules be it QSR, Cafe, Restaurant cum Banquet and Casual Dining.

Comprehensive Support
Get a comprehensive support in hiring, management and even day to day operations.
Multiple Models
Choose as per your Interest
CJ Aaswad
CJ's Aaswad is an innovative concept designed for the Aatmanirbhar Bharat. We have developed a menu consisting of the traditional snacks along with our new innovative creations which burst of flavour. We have designed the whole model to be a profitable one as the highest regards are paid to the sanitisation and taste of the food along with the Aaswad outlet management which emphasises on the optimum utilisation of resources available thus minimising any wastage or loss.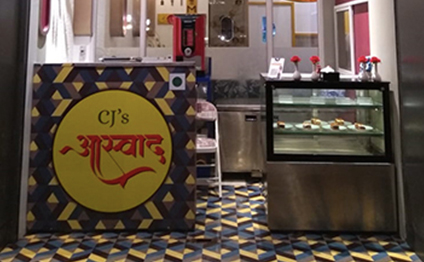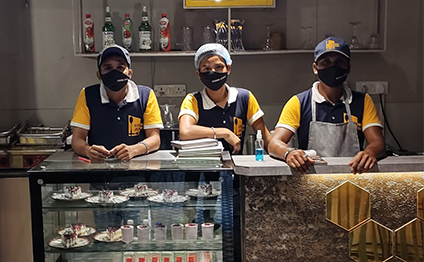 CJ QSR
The CJ OSR concept is designed as one ideally suitable for public places with a lot of footfall. Ideal locations include Metro/Railway Stations, Malls, Foodcourts and Bus Stations. The menu is curated with "On the Go" being the key phrase with minimal seatings the maximum emphasis is on sales through our own website and CJ SpotOn App. Also our partnership with Swiggy, Zomato etc. is integral to the success of the model.
CJ Cafè cum Casual Dining
The Cafè cum Casual Dining model is for the target audience of millennial and corporate professionals. The aura, menu and the concept is designed to encourage people to spend time at this CJ outlet. Ideal locations include a high income neighbourhood or a dynamic street which is usually the life of the town/city.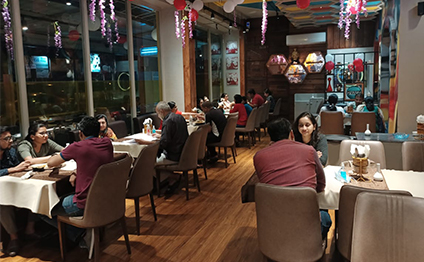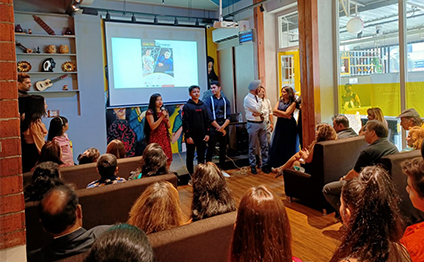 CJ Restaurant cum Banquet
The Restaurant cum banquet model has been the flagship model among the CJ franchise. This model focuses on the whole wide range of cuisines from Northern Indian, Tandoor and Oriental to Continental, Italian and Mexican. And with the starring Jain recipes of dishes seldom available across the country it is an ideal dining destination. Coupled with Our Banquet formulation the CJ Restaurant cum Banquet is the crown jewel of CJ family.
Videos
Visualize your own CJ Outlet
Brand Support
We're with you every step of the way

Infrastructure
We offer full infrastructure building and maintenance for all franchises including civil work.

Kitchen Equipments
We have our own Kitchen equipment mfg plant helping you get the best quality and rates.

Branding & Ads
We drive central as well as outlet centric advertising campaigns along with branding for CJ.

Hygiene & Pest Control
Regular Sanitization and Pest Control of all outlets is overseen by us, keeping every outlet safe.
Electronics
Any and all electronics needed ranging from Computers, TV's etc are provided by us.

Licenses
CJ assists all the new franchisees in getting their Govt licenses and keeping them regularly updated.
Image Gallery
See your counterparts flourish!
Please fill the form below
If you are interested in opening your own CJ outlet please fill in the details below & we'll get back to you.
Now you can have your cake and eat it too!
Get in on the deal of a lifetime. Apply to open your own Combo Jumbo outlet today.
Apply Now